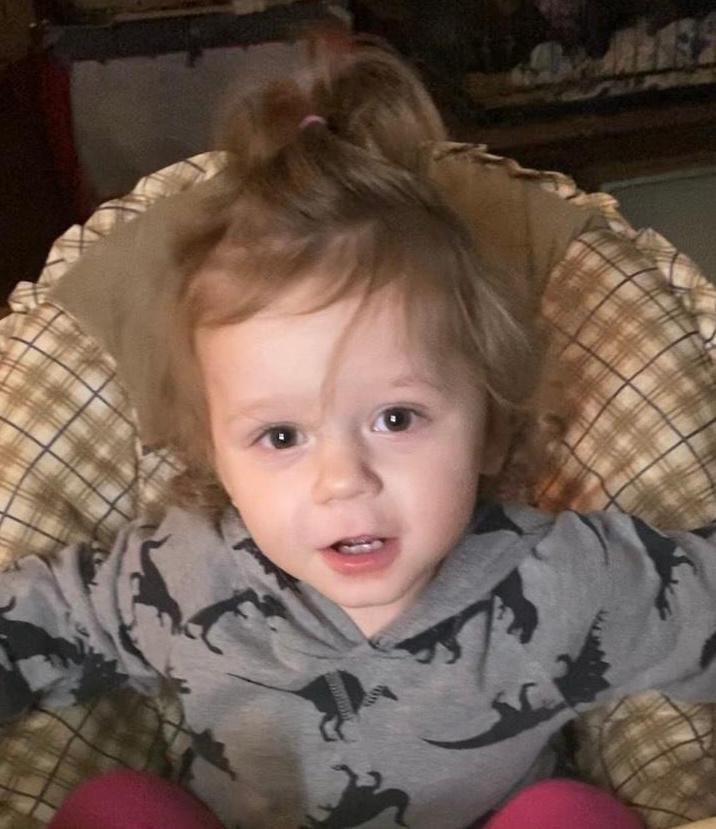 Margie Elena June Mclean, received her angel wings on Tuesday, May 16, 2023 just before her second birthday.
Margie was born May 31, 2021 at Jackson Hospital in Marianna, FL. During her short time here on earth, Margie touched many lives. She was not only a great sister to her brother, Oliver and Cullen, but a loving daughter, granddaughter and friend. She copied every move that Oliver made and loved having play time, eating, dancing and giving big hugs.
She is survived by her two brothers, Oliver and Cullen Mclean; grandparents, Laddie and Rae Mclean, Becky Mullins Adams and Scott Adams; uncle, Jeff and wife, Jenna Norton; aunts, Madison Mclean, Brianna Adams and Foster Mclean.
A graveside funeral service will be 1:30 p.m. Tuesday, May 23, 2023 in the Westville Cemetery (2041 US-90 Westville, FL 32464) with Marianna Chapel Funeral Home directing.
The family will receive friends for a time of visitation from 11 a.m. to 12 p.m. on Tuesday, May 23, 2023 at Marianna Chapel Funeral Home.
Condolences may be submitted online at http://www.mariannachapelfh.com
Marianna Chapel Funeral Home
3960 Lafayette Street
Marianna, Florida 32446
Phone: 850-526-5059