From cowhides to cast iron: Dally's Thrift and Variety Shop has it all
Flipping second hand items online turned into a brick-and-mortar endeavor at Dally's Thrift and Variety Shop in Bonifay.
Business has been good at the shop owned by Clint and Kay Long and co-owned by Tammy Blankinship since its soft opening Jan. 7. They finally cut the ribbon Feb. 10 with the Holmes County Chamber of Commerce.
"I started out doing cowhides, cow horns and whiskey barrels," said Clint Long. Clint was in the business of raising and selling cows and sold out when the market turned down.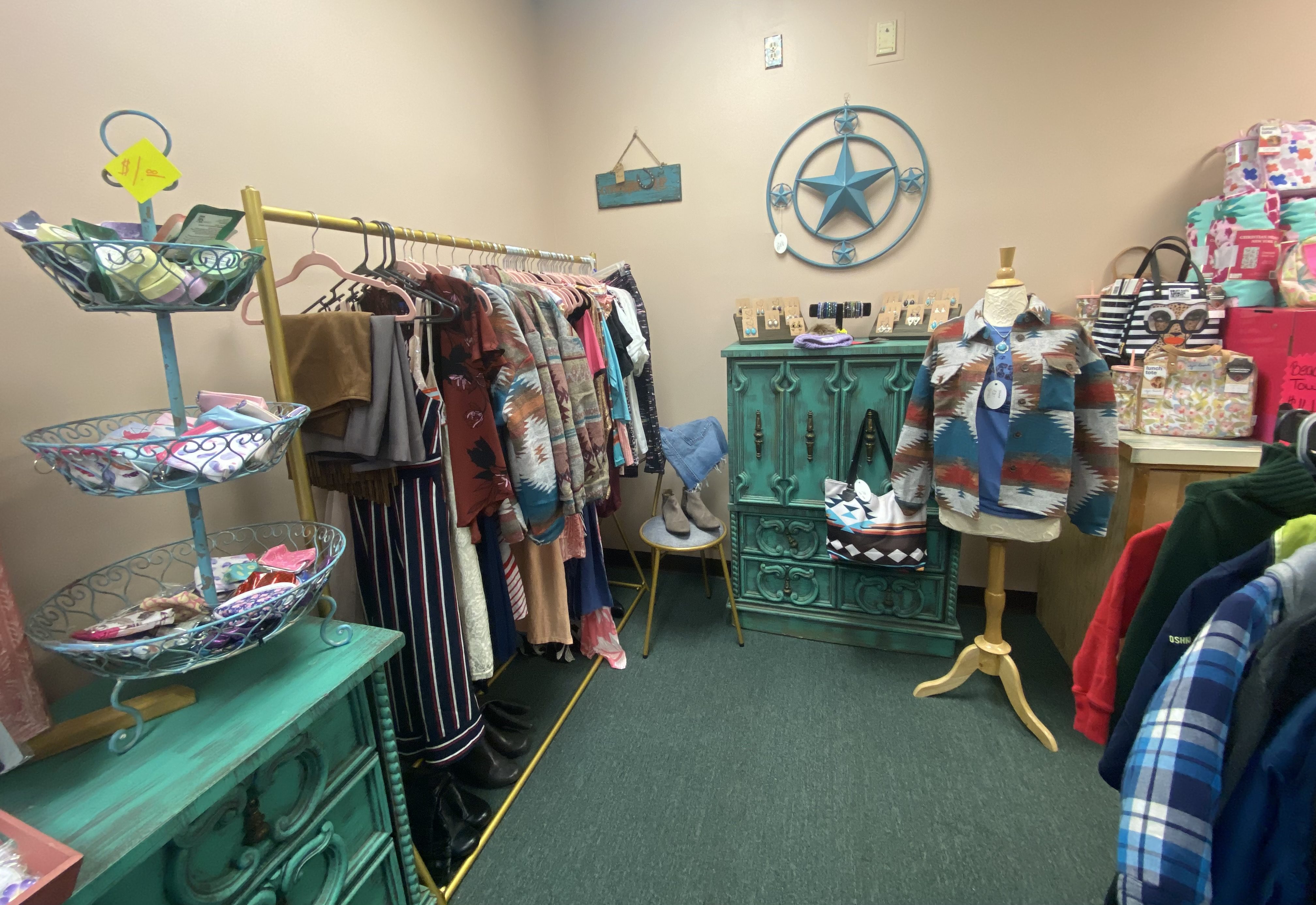 The couple's hobby of selling stuff online for extra cash took on a whole new life when Joe Rone told them there was space available at the Holmes County Development Commission's business complex.
Those on the hunt for cowhides and cow horns can still find some at Dally's, along with a wide variety of housewares, luggage, tools, jewelry, toys, baby items, bedding, home decor, clothing, dishes and much more.
The Longs order items wholesale, buy overstock and grab up storage units when they are available. They also do their market research to keep their prices super competitive with local chain retailers.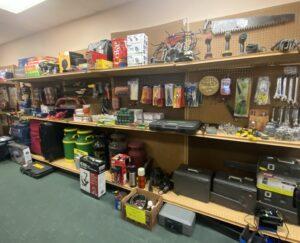 Kay Long said they are always cycling out the inventory so shoppers can enjoy a fresh selection.
"If it sits here too long, it goes," Kay said.
As for the shop's moniker, that comes from the couple's flatline retriever, Dally.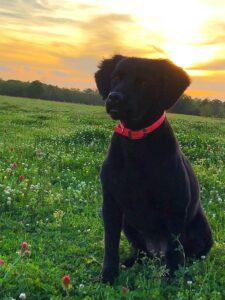 Dally's Thrift and Variety Shop is located at 401 McLaughlin Ave. upstairs in Suite 2B. The hours of operation are Tuesday through Saturday from 10 a.m. to 5 p.m. For more information, call 850-768-2232 or check them out on Facebook.