Code enforcement is at a standstill in Bonifay
A treehouse that's become a bit of a landmark on Cotton Street is one of a handful of code enforcement issues the City of Bonifay is grappling to resolve – especially now that the city is without a code enforcement officer. 
Fifteen-year-old Hunter Mixon has spent the past few years piecemealing a massive treehouse together using scrap materials from homes that were torn down next door to where his family resides.  
"I started about three years ago, and we just kept building it," Hunter said. "About a year ago, I got a squirrel fan up there and I have a heater up there."
Hunter ran an extension cord up the tree to provide air conditioning inside the three-story monstrosity that he said is furnished with everything from a dresser to a bed and table and ladders that go from one story to the next. Hunter said he and up to six friends have spent nights in the treehouse.
Although the treehouse cobbled together with large heavy items like boards, sheets of tin, plywood, windows and a door has been resilient to storms and time, Bonifay's code enforcement officers have not had the same appreciation for Hunter's ingenuity.  
"They told me to take whatever I wanted out of it, and they were going to tear it down because the tree is dead," Hunter said. 
Hunter's mom, Diana Butler, disagrees that the tree is actually dead. 
"It's withstood hurricanes," Butler said. "I stood on my porch watching it and thought it was going to go everywhere, but it didn't."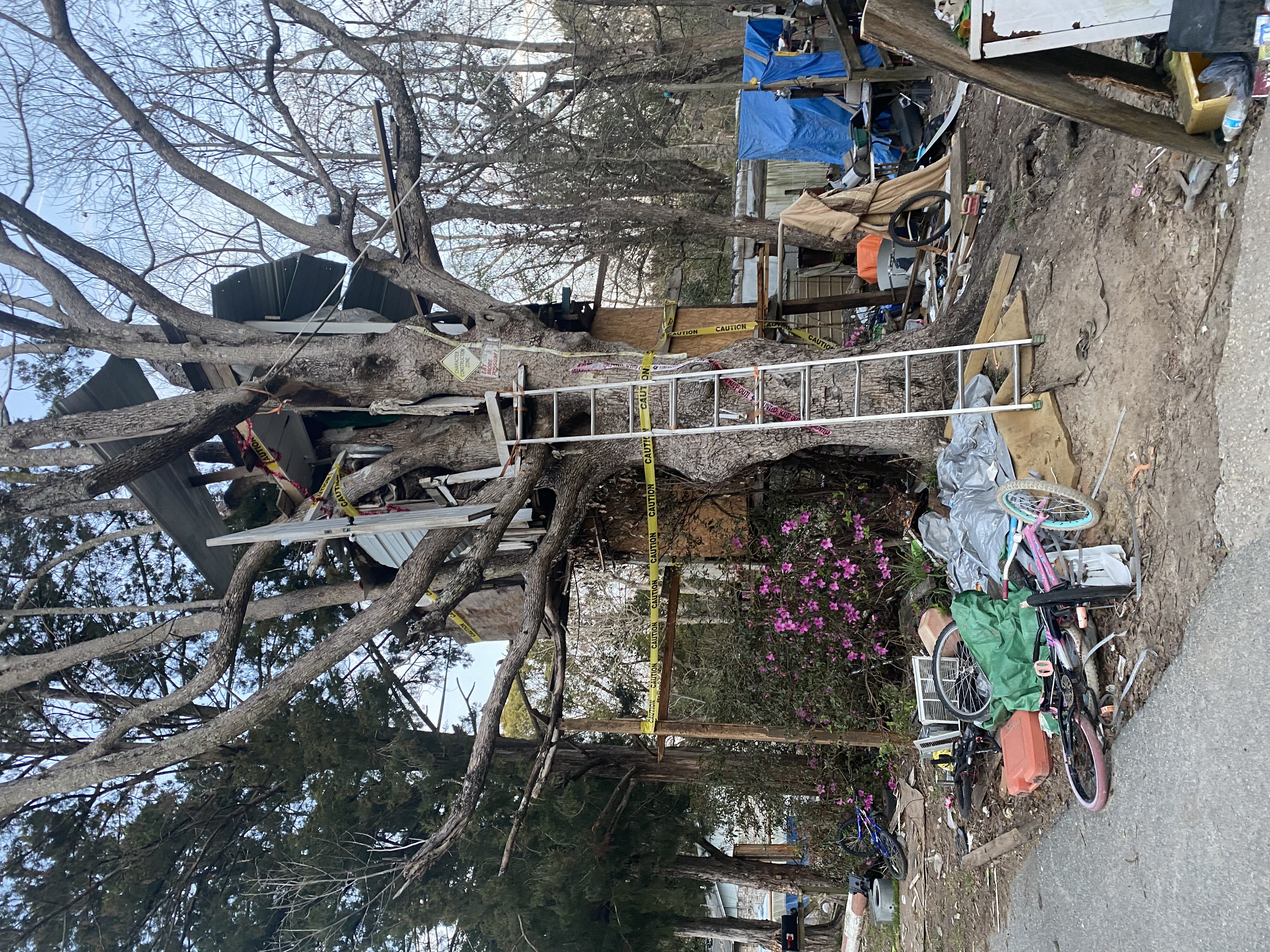 As the treehouse expanded, it became a subject in court when the city filed a case against the property's then owner, Dewey Dion Mixon, in April 2021. The case closed a week later with Mixon being adjudicated guilty of a municipal code violation after Mixon did not comply with warnings to clean up his property. 
Unfortunately, Mixon passed away in September that year without any change in the conditions that brought on the citation. The property remained as is when the charging officer resigned and Officer Rodney Coffey was appointed to code enforcement duties. 
Coffey said the city gave the family time to grieve after Mixon passed away then reapproached the extended family still living on the Cotton Street property about hazardous debris and the treehouse. 
"I was trying to figure out some other way we could make some kind of progress with it and pointed out that the tree is dead and a hazard, but that has gone nowhere," Coffey said.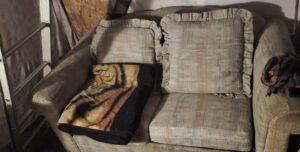 The city's ability to enforce ordinances in some cases has been an ongoing problem. Historically, the city employed a part-time code enforcement officer who would send cleanup notices to property owners by mail. If the mail was refused, then a police officer would serve the notice. 
"You have those few over the years who have refused to do anything," Coffey said. 
Coffey has written about 150 citations for code violations in the past couple years, and 90 percent of those cases were closed by compliance. Last year, Coffey said 18 of the cases went to court. 
Coffey said most of the code violations in Bonifay are due to overgrowth of weeds and grass and yards "junked up." 
As of the Feb. 13 city council meeting, code enforcement is at a standstill in Bonifay after the council passed a four-to-one vote to have Coffey step down as the code enforcement officer. Councilwoman Emily McCann made the motion, seconded by Councilwoman Sierra Smith, to remove Coffey. Councilman Rick Crews cast the lone vote to keep Coffey in the role. 
The vote came down even after the council recently decided to turn code enforcement over to Police Chief Chris Wells to oversee. In a special session Jan. 30, the council addressed code enforcement budget concerns by cutting the position's part-time hours back and discussed lingering concerns over the city's ability to enforce their own ordinances in court.
This created disagreements between Coffey and the city's attorneys as cases of the "most egregious" violations, including the treehouse, had failed to move forward in court. 
According to minutes from the special session, City Attorney Jeremy Mutz stated he felt the costs for code enforcement were higher because the officer was trying to enforce "HOA" type violations. Attorney Michelle Jordan stated her concern was with Coffey's interpretation and application of the ordinances. Over the past year, the working relationship between Coffey and the city attorneys deteriorated.
"There's a disconnect between your ordinances and interpretation that we can actually enforce in court," Jordan told the council in the Feb. 13 meeting. "We can only prosecute the cases as we're given them, and we're not going to push a case that isn't going to be successful."
Coffey said he hasn't gotten the support he needs from the attorneys to get the violations prosecuted in court on certain cases. Jordan pointed out a few problems moving cases forward without proper documentation and evidence. The main evidence Coffey is able to submit is dated, timestamped photos of the violations and any documented communication with the defendant.
Wells pointed out the high compliance rate under Coffey's discretion and asked the council for a one month extension of more time to train Coffey and turn around some of the more problematic cases. 
But the council overrode the request based on Jordan's comments about working with Coffey and voted him out. Coffey will remain on as an officer with BPD. Code enforcement in the city is stalled until a new officer is appointed to enforce an ordinance that even the council has commented may need to be written with more clarity.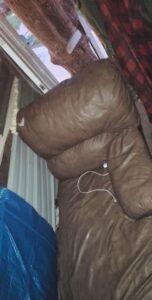 In the meantime, the treehouse on Cotton Street stands. Hunter hopes the city will change its mind about cutting down the tree he has spent so much time in.
"I don't want them to cut it down. It took so long to build it," Hunter said.