Veterans Memorial Park has new pickleball court
The old tennis court at Veterans Memorial Park in Bonifay recently got a much-needed facelift and added purpose as a new pickleball court.
When City Councilwoman Sierra Smith was appointed to oversee the city's parks and recreation, Smith said she immediately started brainstorming ways to bring more activities to Bonifay. She reached out to the Holmes County Council on Aging to discuss activities their clients could enjoy, as well as area residents.
"It was an idea one day, a conversation between Trey Barbee and I the next, and then Trey and his men jumped right on it within days and had it complete with pressure washing and fresh paint," Smith said.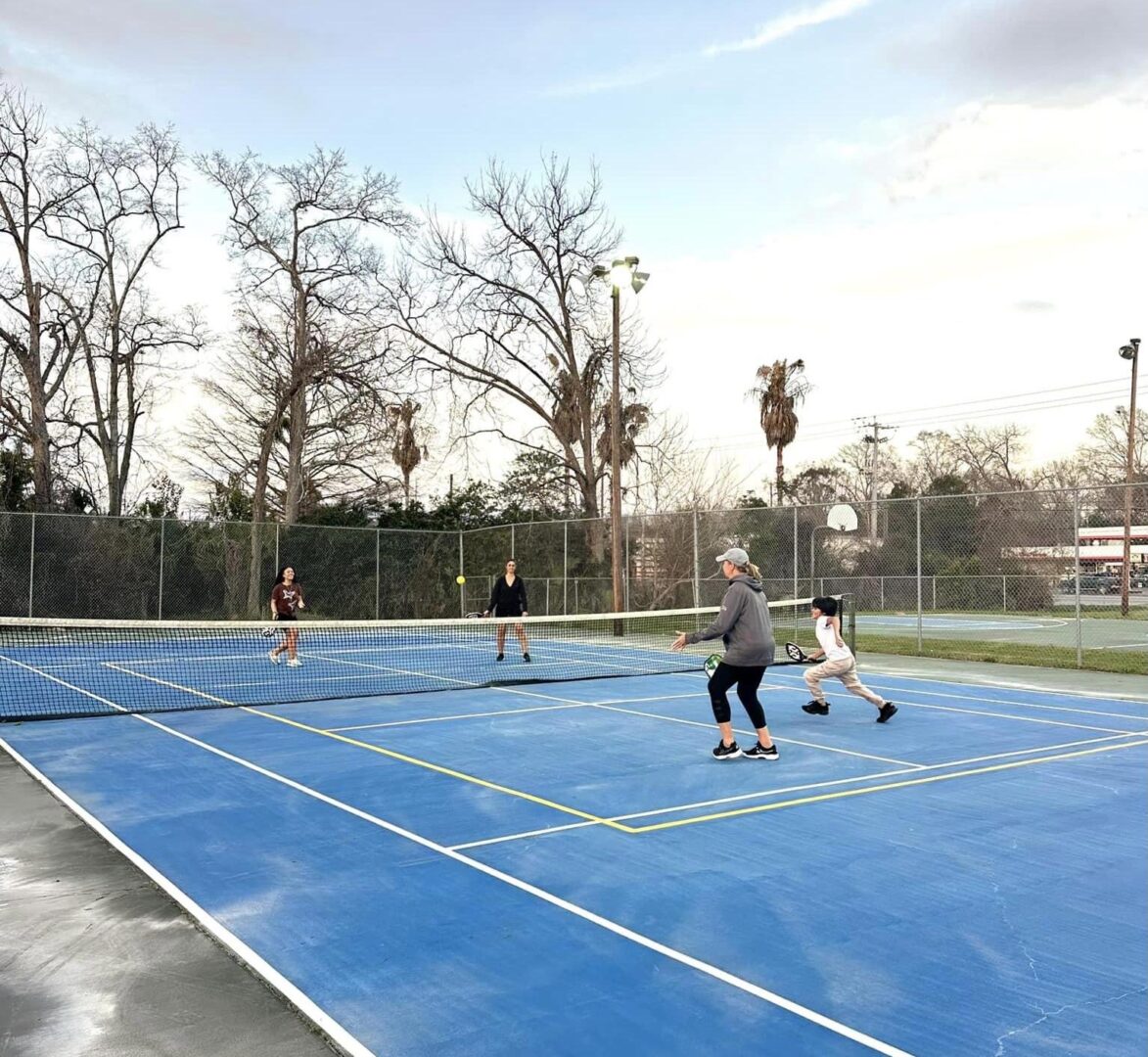 City Superintendent Trey Barbee and his crew came up with and implemented a low-cost strategy to bring the court back to life at the beginning of February.
"It was a time and money saver to combine the tennis court and pickleball court," Smith said. "People have already started having meetings and lessons and are asking for tournaments."
Pickleball is a game combining elements of tennis, badminton and ping-pong played on a badminton-size court that may be indoors or outdoors. The game can be played as singles or doubles use paddles to hit a plastic ball with holes back and forth.
The sport's popularity has grown immensely in recent years, especially among retirees who enjoy the game as a way to socialize and engage in low-impact exercise.
A small group of local pickleball enthusiasts have started meeting at the court on Monday evenings at 5:30 p.m. to play together. As spring weather approaches, Smith anticipates use of the courts will increase.
Smith and Barbee are pleased to see a simple change bring such a big response from residents.
"It was great to see citizens enjoying it the same day we pressure washed it," Barbee said. "The work isn't finished, and we will continue to work together on improvements for our parks in Bonifay."