Happy Corner: Brooks remembers Cracker City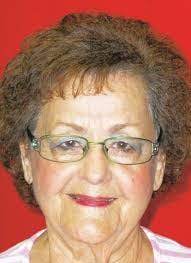 By Hazel Wells Tison
Who remembers Cracker City? Regina Wolfgang asked me the other day what I knew about it and I dug up the Happy Corner article I did a few years ago. Here it is.
Cracker City U.S.A. was located on Highway 177A near Dogwood Lakes in Holmes County. Those of us who regularly listened to Mr. J. Harvey Ethridge on WBGC Radio certainly knew about Cracker City.  
Racking my brain to try to think of someone who might have some memories to share about the place, I thought of Geoffery Brooks (Jeff) because Dr. Brooks' family home adjoined the pasture-like property along Wrights Creek where Cracker City was located.
Mr. Bill Scoggins and his wife, Edna, owned the property which he turned into a park in a shady setting along the creek. They retired and moved here from maybe Kentucky and his purpose was to foster an interest in music among young people.
I don't know about his background in music but he built a theater, a small barn with a stage but too small to actually hold productions…so events were held outside in the shade of the trees along the creek bank. I remember going there only once to a Holmes County Teachers Association picnic.
In talking with Jeff Brooks, I learned that he had fond memories of Mr. Scoggins whom Mr. Ethridge named the mayor of Cracker City. The Brooks family bought the house that Mr. Scroggins had built on adjacent property, so Cracker City USA was a playground for the Brooks children.
Jeff said that he attended Shady Grove Baptist Church on Sunday Mornings and then Sunday after lunch he'd climb the fence and walk over to Cracker City where a Sunday afternoon Gospel sing was held.  
He remembers singing such hymns as 'Leaning on The Everlasting Arms.' Every session concluded with 'Till We Meet Again.' The programs were recorded and replayed and rebroadcast on Chipley Radio Station WBGC on Sunday mornings.  
Either the mayor or Mr. Ethridge would thrust the microphone in front of various young people as they sang so that they could hear their own voice over the radio.
The mayor's stated purpose was to encourage youth to enjoy and participate in music. Since our oldest son, Hiram, Mike Kent, Steve Kelley and some other teens had a band during that time, I thought they had contact with Mr. Scoggins and Cracker City USA but if so their memory isn't as good as mine.  
I remember them playing at the dedication of the trailer park behind Piggly Wiggly and Mayor Scroggins was there encouraging them on. (Most of their gigs were at high school dances, however.)
Jeff Brooks, a few years younger than that group, had fond memories of Cracker City.  He remembers the fountain, a water hose leading to the creek from which water was pumped to the park and formed a fountain.  
Mr. Scoggins told visitors that if they drank from that fountain, they'd be Crackers for life. Brooks has a ship's bell that was mounted over Cracker City USA in his backyard as a reminder of the happy hours at the park where he developed a love for the old hymns and gospel music.  
No doubt he had an inherent love for music. The well-loved Christmas hymn 'O Little Town of Bethlehem' was written by the brother of Dr. Brooks' great-grandfather, Philip Brooks, an Episcopal pastor who later presided over the funeral of assassinated Present Abraham Lincoln in 1863.
The Jeff Brooks family live at the home where Jeff grew up. He has two PhDs and teaches electrical engineering at FSU Panama City Campus. His undergraduate degree was at the University of Florida where he played in the Gator band alongside our son, Glen.
Brooks has discovered another type of music, sacred harp, a folk type of four-shaped music popular in this area a century ago. He says that he feels cheated that he has lived this long and not known that this music even existed and that it has been going on nearby all his life.  
He now attends those singing sessions held at the Sacred Harp Singing building located at Union Hill Church on Highway 177 near Bethlehem School.  A group gathers there quarterly from the surrounding area and from distances such as Opp, Alabama, and Gainesville.
If you have memories of Cracker City USA we'd be happy to hear them. Stories and pictures would be welcome at the Historical Museum's THIS PLACE MATTERS  section.
(This article was republished by special request from Regina Wolfgang.)