Holmes County Top Stories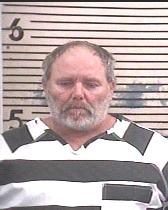 A Chipley man is behind bars in Holmes County after being identified as having an active warrant out of Holmes County. A Holmes County Sheriff's Office deputy recognized a passenger in a vehicle at M&M Grocery in Leonia, as Mark Hudson, who had an active warrant. As the deputy spoke with Hudson on June 5,…
A Ponce de Leon man is behind bars after a probation inspection turns up 15 pounds of marijuana. Deputies and investigators with the Holmes County Sheriff's Office accompanied local probation officers to inspect the home of probationer Ferrell English on June 6. English consented to a search of his home which produced a usable amount…
The Dove Award winning and Grammy nominated gospel music group, The Nelons, along with the Holmes County High School Gospel Group, will be at Calvary Baptist Church in Bonifay on Saturday, June 10 beginning at 6:00pm. The Nelons' were inducted into the Gospel Music Hall of fame in 2016. They are regulars on the Bill…
On May 31 Bonifay city crews were in the process of repairing a major water leak on N. Oklahoma. Water was shut off affecting the E. Michigan Ave, E. Minnesota Ave, E. Montana, N. Oklahoma, E. Indiana, N. Varner and N. Hubbard St. areas. The city issued a precautionary boil water notice as a result….
For the first time in a decade, peewee football and cheer has a new league in Ponce de Leon. The Holmes County Pirates PeeWee Football Association began looking for sponsors and holding fundraising efforts in March and are now accepting registrations. "We are excited to see the return of football and cheer to our community,"……
The old tennis court at Veterans Memorial Park in Bonifay recently got a much-needed facelift and added purpose as a new pickleball court. When City Councilwoman Sierra Smith was appointed to oversee the city's parks and recreation, Smith said she immediately started brainstorming ways to bring more activities to Bonifay. She reached out to the……
Holmes County High School's Emma Meredith brought home first place gold from the Florida High School Athletic Association state girls weightlifting championship Feb. 18 in Lakeland. Meredith won first place in the traditional and third in the Olympic style lifts. Abby Evans took 11th place in the traditional.  This content is exclusive to our…
State News
By Jim Saunders News Service of Florida TALLAHASSEE — With the proposal pointing to "inherent risk," a Florida House panel……
Asher Martin was sentenced to life in prison Friday for second-degree murder and principal to arson in the 2020 stabbing……
The main thing that you have to remember on this journey is just be nice to everyone and always smile…….
Community & Faith
After more than three decades, Captain Keith Goddin is retiring from the Holmes County Sheriff's Office. Goddin started in law……
There is a new mural in downtown Bonifay which depicts each community in Holmes County. This mural is a……
Southern Lights Productions is in its fifth year helping talented people reach new heights with this year shaping up to……