Gospel Music Weekend coming up at HCHS
The Holmes County High School Music Department will present a Gospel Music Weekend on Saturday, March 11 at 5 p.m. and Sunday, March 12 at 2:30 p.m. at the HCHS Auditorium.
The night will include many gospel standards and new favorites. The HCHS students will be singing songs that include "Because He Lives," "Then Came the Morning," "Temporary Home," "I Shall Wear a Crown," "The Old Gospel Ship," "These Are They," and many more.
We are excited to announce that Wes Hampton, tenor for the Gaither Vocal Band and Kevin Williams, guitarist for the Gaither Vocal Band, will be singing on Saturday and Sunday.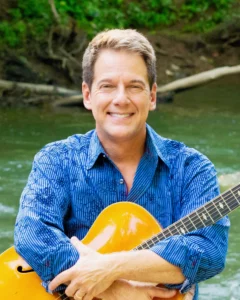 For 30 years, Kevin has been the guitarist, band leader and resident funny guy with Bill & Gloria Gaither, The Gaither Vocal Band, and "The Gaither Homecoming" TV Series, performing approximately 60 to 70 concerts per year with them. He also co-hosts "Bill Gaither's Homecoming Radio" heard on over 3,500 radio stations and outlets.
As a session guitarist, Kevin's touch has been heard on countless songs by major Christian and country music artists. He has played on over 2,600 recording projects, including over 120 gold and platinum projects, numerous Grammy and Dove Award winning projects and over two million units sold.
The roster of artists with whom Kevin has played guitar is extensive to say the least. A small sampling of the artists include: Wendy Bagwell & The Sunliters, The Blackwoods, Booth Brothers, Boots Randolph, Anthony Burger, Cathedrals, John Conlee, Crabb Family, Jimmy Dean, Jessy Dixon, Jeff & Sheri Easter, Florida Boys, Gaither Vocal Band, Larry Gatlin & Gatlin Brothers, Vince Gill, Happy Goodmans, Jamie Grace, Lee Greenwood, Greater Vision, Buddy Greene, Hemphills, Hinsons, Dallas Holm, Hoppers, Inspirations, Isaacs, George Jones, Mark Lowry, Martins, Ronnie Milsap, The Nelons, Oak Ridge Boys, Squire Parsons, Sandi Patty, Guy Penrod, David Phelps, Dottie Rambo, Linda Randle, Lulu Roman, George Beverly Shea, Ernie Haase & Signature Sound, Paul Simon, Singing Contractors, Connie Smith, Speer Family, Statesmen, Statler Brothers, JD Sumner & The Stamps, Ralph Stanley, Russ Taff, The Talleys, and Conway Twitty.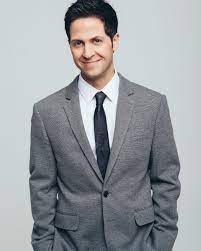 Wes Hampton joined Bill Gaither and The Gaither Vocal band in 2005. Wes has won numerous awards, including a Grammy in 2009 for the Gaither Vocal Band album, "Lovin' Life," and was also nominated with the GVB for a Grammy for four more albums. Wes, along with the Gaither Vocal Band, has gone on to win numerous Gospel Music Association Dove Awards over the years as well. Wes also won the 2006 Singing News Horizon Individual Fan Award for best new artist. In 2018, Wes and the GVB had the honor of singing at Billy Graham's memorial service in Charlotte, NC, where President Donald Trump and Vice President Mike Pence were in attendance.
Tickets go on sale Monday, March 6. Tickets are $10 at the door. Tickets can be purchased at Holmes County High School or by calling the school at 850-547-9000. Seating is limited so get your tickets early.