Esto plans to hold Two-Toed Tom Festival in 2024
COLLIN BREAUX
A signature event in Esto is gearing up to return next year.
The small Holmes County town will hold the Two-Toed Tom Festival again on September 14 in 2024 at John Clark Park.
The event recognizes Two-Toed Tom, a legendary alligator in Esto folklore who is said to have terrorized citizens in the Florida Panhandle and surrounding area dating back to the 1900s. The creature is so named because he supposedly lost all but two toes to traps and is claimed-often tongue-in-cheek-to still lurk in the area to this day.
The celebration will feature a lumberjack-themed show by Timberworks Lumberjack Show.
'They will put on a great show and I am very excited,' Town Clerk Ben Tew said during an event update to the Town Council during their monthly meeting on Tuesday, Sept. 19. 'That was a big accomplishment that we have our major entertainment locked in.'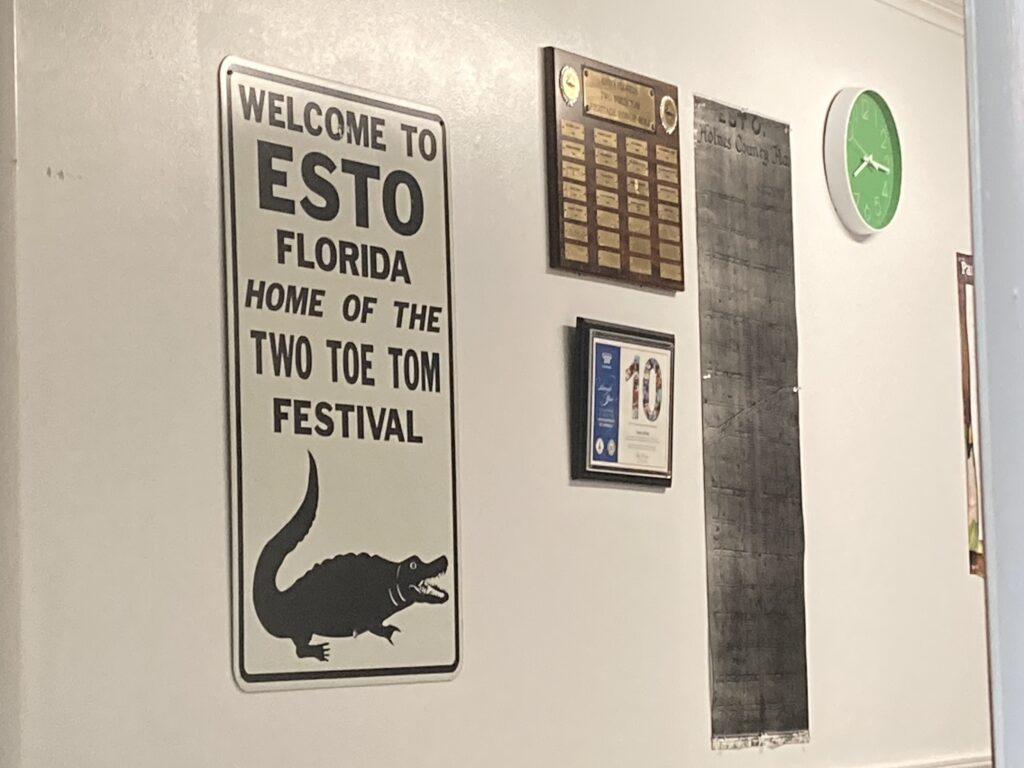 There will also be live music, bounce houses, and craft vendors.
The Town of Esto has also done work on a Two-Toed Tom paper ma¢cha© mascot.
Tew and Council Vice President Josh Davenport discussed how to handle parking for the event, including potentially leasing or renting a nearby area for spaces.
'I spoke to the [Holmes County] Tourism Development Council about [the event] and they are ecstatic about it,' Tew said. 'They see this as a key benefit for our counties.'
There will also be a Two-Toed Tom float in the Bonifay Rodeo Parade in October.
In other news from the meeting, Davenport suggested a small harvest festival be held in town this fall. Tew was asked to put up a Facebook post asking if anyone is interested in volunteering for the event, though Davenport said he will personally hold the event if need be.
Rental fees for John Clark Park-particularly when people want to book an event for a year out-was also discussed. The council ultimately approved requiring a $50 non-refundable deposit for event rentals after Tew brought the item forth.
'There are some events on the books that are way out,' Tew said. 'As soon as people have their reunion or something, they want to book for the next year but that means I'm putting down a name for a date and not getting any money. If somebody else comes by and actually rent it, I say this family and these people have this date.'