It's Rodeo time in Holmes County and I'm ready.
My name is Blaze…great name for a little rootin' tootin' cowboy like me. 
I currently live with my foster parents and I am the smallest pup there. 
That doesn't seem to bother me, being the smallest. I can keep up with them.
I am 15 pounds of fun. They don't expect me to get much bigger, as I am approximately six to seven months old.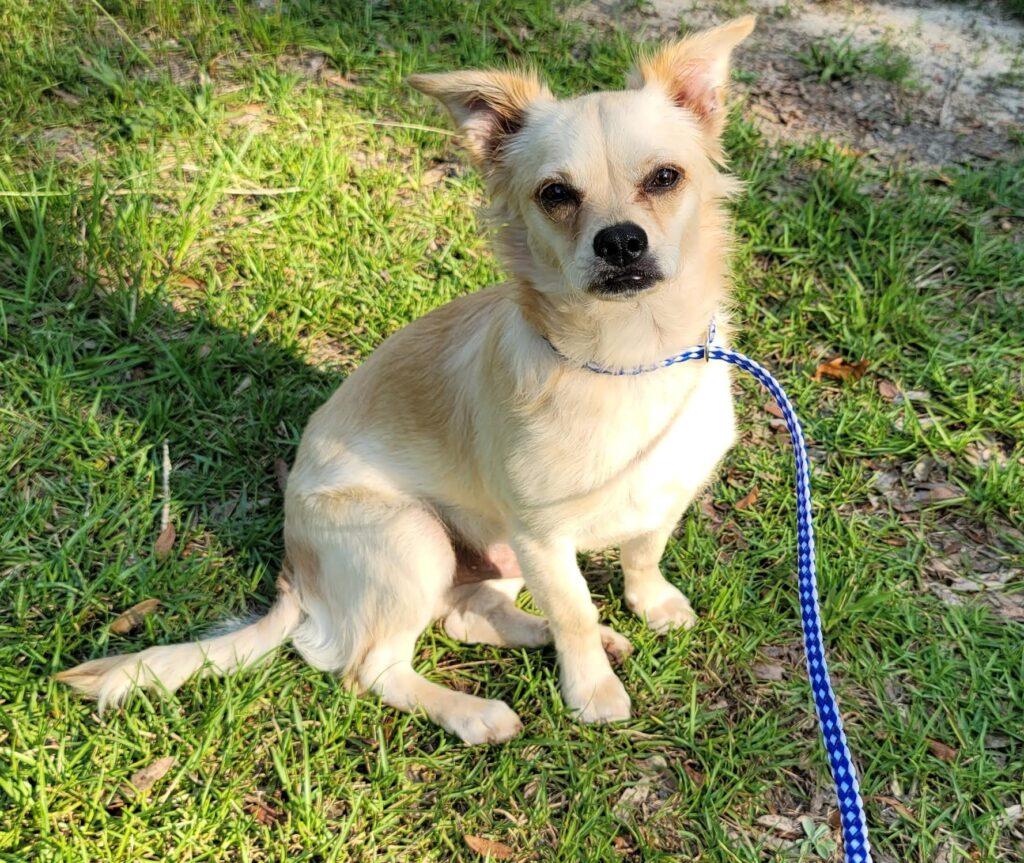 I love people and older kids but I'm still a puppy, so I might be able to adjust to younger kids.
I am crate trained, and I sleep in my crate at night.

I love being able to run and play. I also like to swim. I love being able to splash around on a hot day so on my wants list, I will add a kiddie pool. 
I can also be a big cuddle bug. After my morning play time I love to cuddle and sleep on the couch. Even little cowboys get tired-it's rough work.

I am doing very well on potty training but if you take me home, give me time to adjust and learn your schedule. I will need a fenced yard to keep me safe when I play.

I am currently up to date with my required shots.
I really would like a place to call home furever. Think it might be your place? 
If you would like to take me or any of my friends home contact Sammy's Hope at 850-280-3960 or sammyshope@aol.com