I'm Oliver. I am an adorable Chihuahua mix, if I must say so myself. I was born January 24th, so that makes me almost 10 months old.
I'm still a puppy, so I will need some work on the basics. You know leash training, potty training, and other things puppies need to learn…but I do learn fast. 
My bad traits are that I still like to chew, so I will need some help to understand what I can or can't chew on. Some good toys and someone to teach me will do the trick.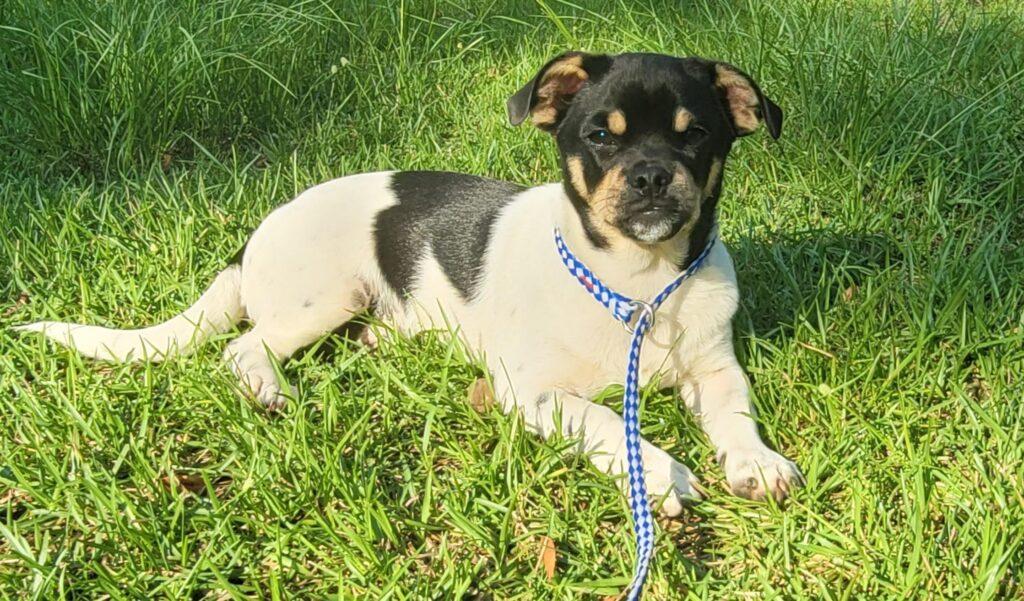 My foster mom says that I am super sweet and that I love to snuggle and play'"and, of course, take naps…but I'm ready to start again after I have a good nap.

I don't like being alone for very long, so maybe I could be adopted to a family that already has a playmate for me.

I have been around kids aged seven and older but I don't know about younger kids yet. 
I live with my foster parents sponsored by Sammy's Hope Rescue and would really like to meet you, and maybe go home.

I will require a fenced yard,or someone that likes to take long walks with me. 
I hope I am cute enough for you to want me. I promise I'm not much trouble.
I can bring you lots of love and kisses.

If you are interested in me or any of my friends here at Sammy's Hope, contact 850-280-3960,  sammyshope@aol.com or www.facebook.com/sammyshopefl.