Abandoned dogs rescued from makeshift crate  
An alarming sight along a highway in Westville got the attention of many on Oct. 30. 
A large dog crate was left stuffed full of puppies with a handmade sign reading, 'Free puppies or killed tomorrow.'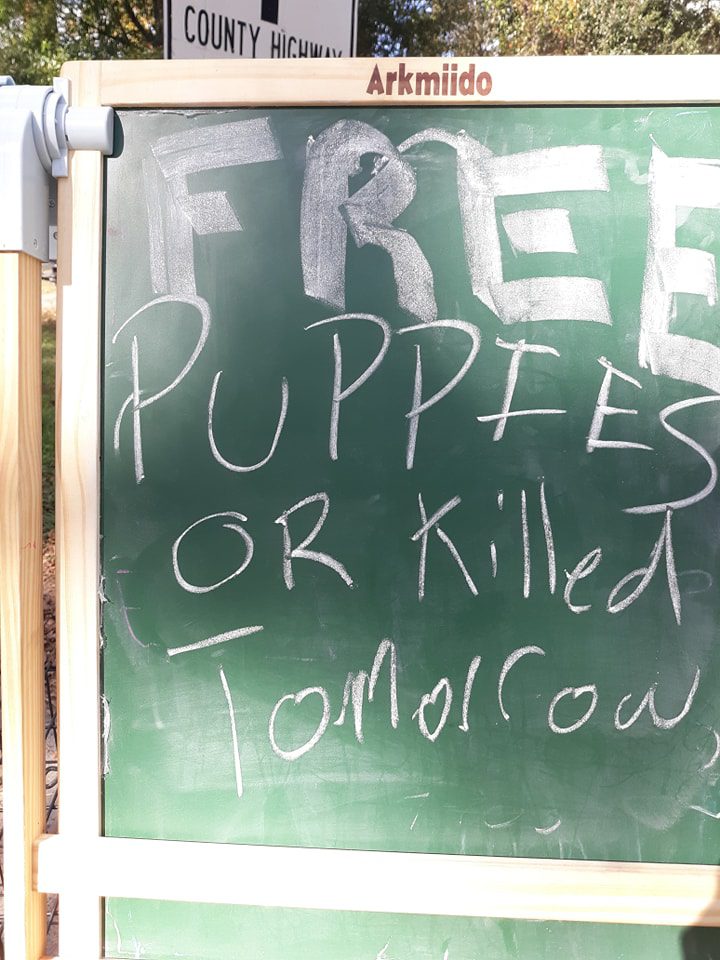 Some drivers thought it was a Halloween gag. Others became concerned when they saw puppies inside.  
One driver passing the sign contacted BARRK Rescue in Bonifay, begging the owner to come and get the animals. Kim Bell, founder of BARRK Rescue, agreed to try to get them. 
When she drove to the location she found the crate held together with bungee cords and four large puppies inside. There were several other puppies running in the yard, plus the mother dog. 
Bell left with only the four puppies in the crate, not knowing if the owner wanted the rest gone since the owner was nowhere to be found.  
'I wish people like this would fall off the face of the earth,' Bell said.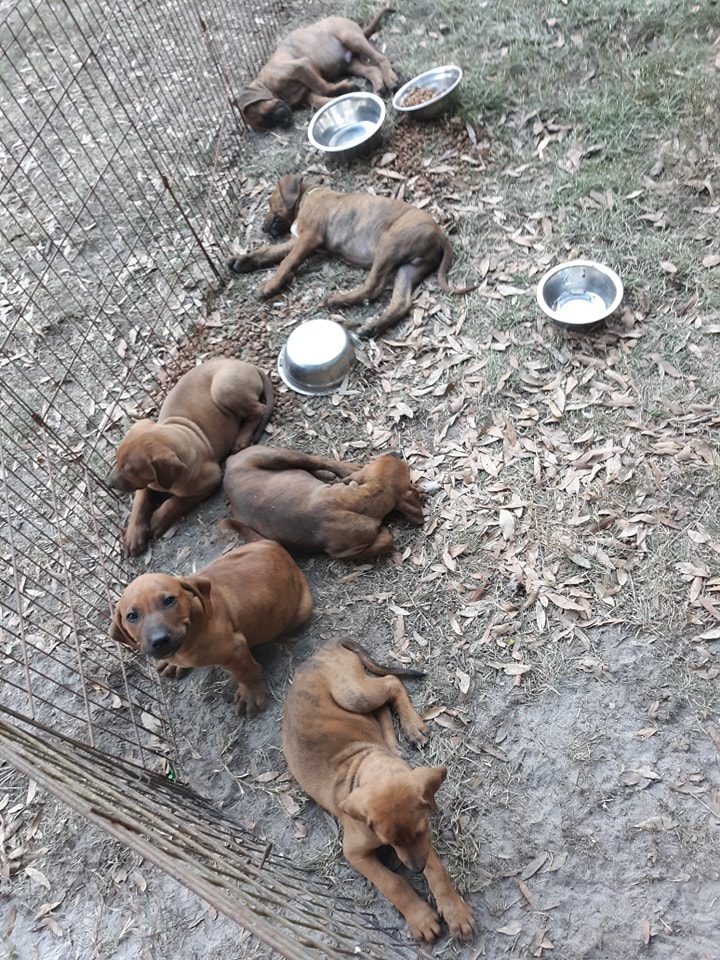 Later that afternoon, two more puppies were retrieved from the house and brought to Bell with the promise that the mother dog and one more puppy would be coming as soon as they could be located. 
On Oct. 31, the last puppy and the mother dog were brought to BARRK. 
'Thankfully we have all but one puppy. There were eight and we have seven,' Bell said. 'It was a joint effort of many to get them all to me.' 
There are seven hound puppies in total-four boys and three girls, plus the mother dog. All are currently safe and are being treated for malnutrition. 
There were signs that the animals ate pine needles, acorns, and leaves to survive. The mother dog has been named Lady and will be spayed on Nov. 8, then placed in a foster home away from her puppies as she recovers. 
All puppies will undergo observation at BARRK and be given puppy vaccines, spayed and neutered as soon as possible, and placed for adoption mid-December. 
If interested in adopting or donating to the care of these animals contact Kim Bell at 850-768-0157 or www.facebook.com/Barrkrescueinc.