Florida Power & Light Company's cake auction delivers sweet success: $20K for Bay County nonprofits
Special to Holmes County Advertiser
The big picture: Florida Power & Light Plant Smith's famous cake auction whipped up a whole lot of dough to the tune of $20,000, surpassing last year's record total of $18,000.
How they did it: The Panama City-based power generation team had the winning recipe to whip up stiff competition for the cake auction. About 31 FPL employees across Northwest Florida bid in-person or virtually on 60 cakes and pies. Some bids soared into the hundreds of dollars from bidders passionate about supporting local nonprofits.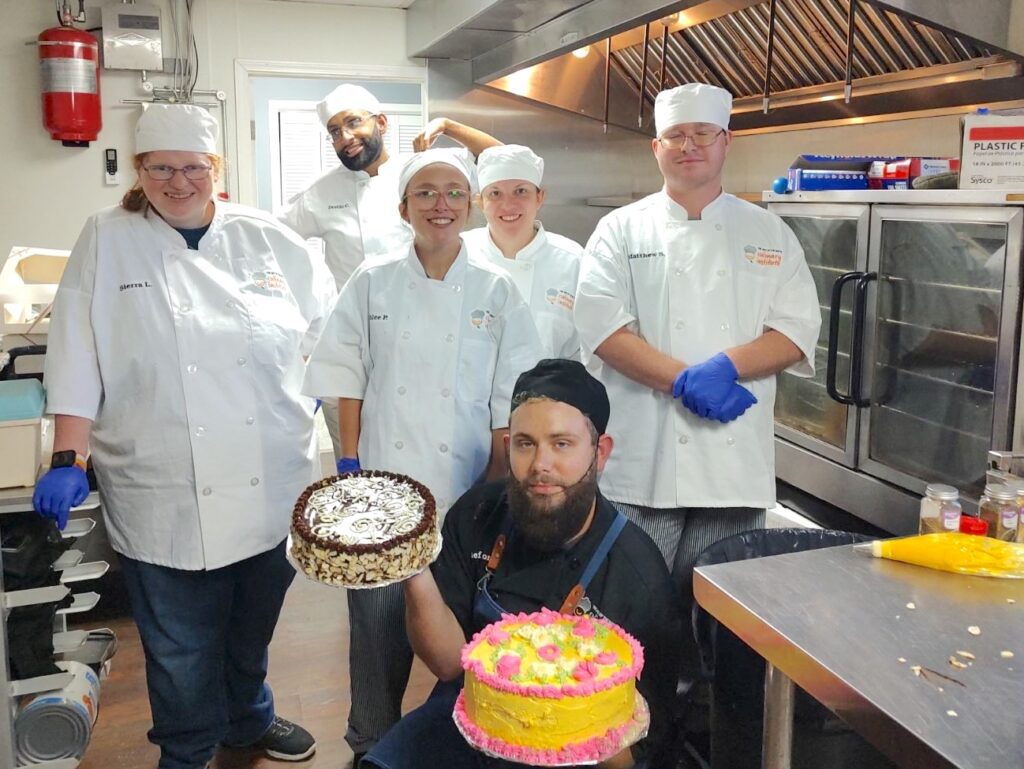 The annual fund drive – now in its 18th year '" is part of FPL's iPledge campaign to raise money for United Way of Northwest Florida and other charities it supports, including Arc of the Bay in Lynn Haven.
Cycle of giving: In an act of reciprocity for FPL's support over the years, Arc of the Bay donates cakes each year to the auction that its Culinary Institute's chef and students make.
'We were excited to be a part of this annual event,' said Ron Sharpe, president and CEO of Arc of the Bay. 'We've been active participants for quite some time. Our students are having a chance to be involved … to make the batter and decorate the cakes. It's a fun event, and all the funds go back into the community.'
Added benefits: The Culinary Institute provides real-life job training to equip students with 'restaurant-ready' culinary skills to help them land jobs in the thriving hospitality industry in the Panama City area.
The cake auction provided them valuable, real-world training, said Arc's new chef director, Houston Jordan. He and his students created two cakes that were carefully hand-crafted from scratch '" a decadent chocolate ganache and a three-layered creamy lemon cake. For this group of students, it was their first time making and decorating cakes, allowing Chef Jordan the opportunity to build on their culinary science skills needed to perfect the cake batter and icing.
'Being able to put this kind of good into the community feels fantastic,' said Chef Jordan. 'These cakes may not be the most beautiful cakes, but they are 100% made with love.'
A word from FPL Northwest Florida Vice President and General Manager J.T. Young: 'Plant Smith's cake auction is always the highlight of our iPledge fundraising week, and I am humbled by the willingness of the team to give back to our community partners. They truly represent FPL's commitment to support organizations that make a difference in the well-being of communities and customers we serve.'