Ponce de Leon to revive 'Collard Festival' traditions
The long-dormant Collard Festival will soon return to Ponce de Leon. Created with the help of then-resident Mary Martin and Holmes County's own E. W. "Judge" Carswell, the event was meant to help bring tourism Ponce De Leon.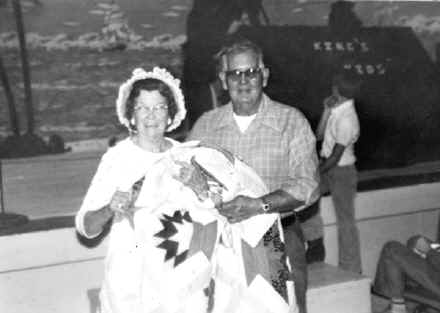 Martin saw how other small towns held festivals that attracted people from all areas during a family vacation and brought the idea to the Homemakers' Club of Ponce de Leon in 1980. The club would go on to host the festival on the Saturday after Thanksgiving until 1991.
The Holmes County Historical Society would hold a revival of the Collard Festival in November 201, but the event never fully returned – until now.
The Town of Ponce de Leon is bringing the festival back Saturday, September 2.
It will be held from 9 a.m. to 2 p.m. at Ponce De Leon High School, located at 1477 Ammons Road.
The event will offer a day of history, food, vendors, and activities, with live music by Walton Emerald Coast Community Band from 10:30 a.m. to 11:30 a.m.
Activities for the day will include horse shoes, corn hole, and children's art competitions. There will also be sweet potato pie, cornbread, and – of course – collard cooking competitions.
For more information, or to sign up as a vendor, contact the Town at 850-836-4361 or email [email protected]