Family, friends remember Bonifay athletic star Ray Hudson as 'good-hearted people' 
Ray Hudson, a beloved fixture of the Bonifay community and former running back with the University of Alabama, was found dead in his Bonifay home on Oct. 3 at the age of 42. The cause of death is currently unknown.
Hudson's passing was mourned by family and friends, who recalled his friendly and kind nature, as well as his athletic prowess.
His older brother, Joseph Sanders, said his baby brother was a family man.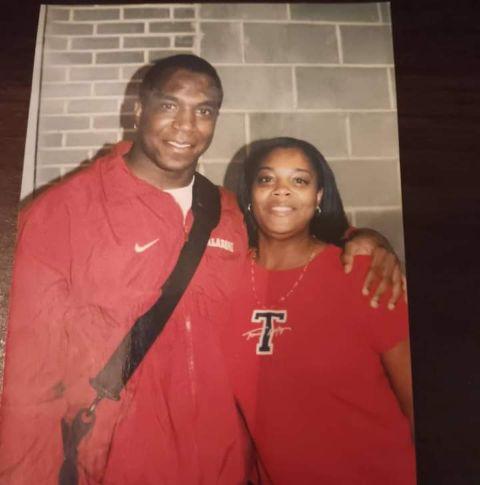 'Growing up, I know he was the most humble person in the world,' Sanders said. 'He would do anything for anybody.'
Due to serving in the military, Sanders didn't get to see Hudson in a lot of his high school games with the Blue Devils. However, he was elated when he found out his younger brother was recruited for the Crimson Tide, which he played for from 2001 to 2004. 
'I knew he would be an awesome athlete,' Sanders said. 
Those who played with Hudson in his formative years recalled his speed, physical giftedness, and ability to run circles around others. 
Sanders recalled a knee injury Hudson suffered that put a damper on his sports ambitions.
'My heart dropped when he dropped,' Sanders said. 'He trusted in God that God would do the healing, which He did.'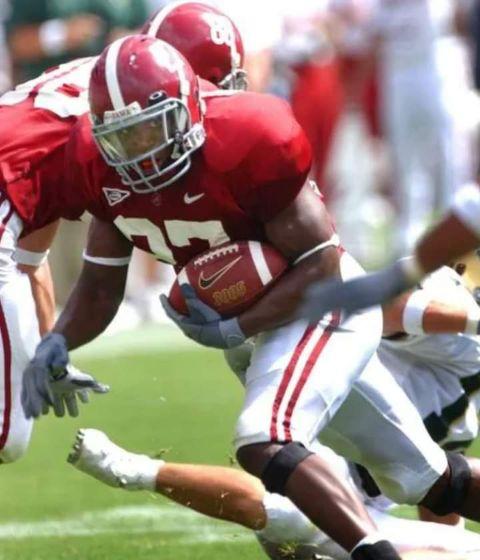 Though Hudson never got to take the game day field for the NFL, Sanders said God had a different plan for the Bonifay star. 
Justin Smiley became friends with Hudson after the two were in the same recruiting class for Alabama and moved into the dorms. According to Smiley, their bond was forged instantly.
'We shared a lot of the same interests,' Smiley said. 'He loved to hunt. He loved to fish.'
Hudson and Smiley remained close as time went on.
'This stings, especially at such a young age,' Smiley said.
Smiley called Hudson an 'excellent teammate' and as someone who was fearless and spoke his mind. 
'Ray was one of the most kind and good-hearted people you'd ever know,' Smiley said.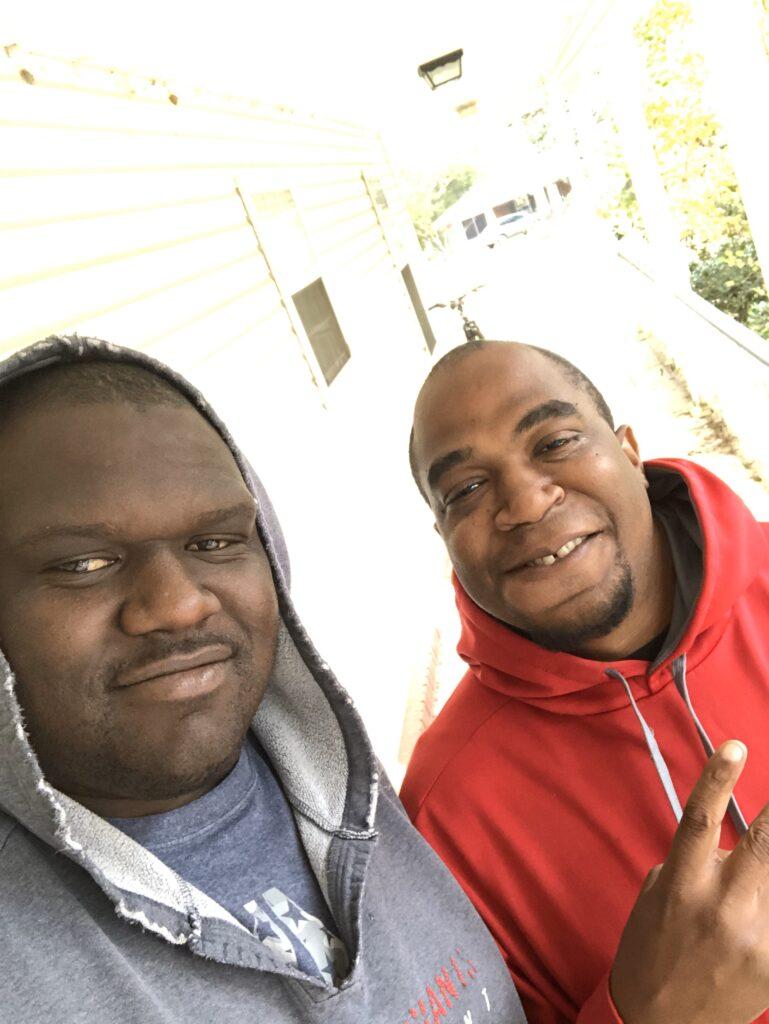 Hudson came from 'good people,' Smiley said. To illustrate the point, Smiley recalled a story from when he was younger: Hudson's mom cooked Smiley and others dinner during trips down to Bay County for Spring Break way back when.
Chey Bowers, who attended school with Hudson since kindergarten and is now a principal at Bonifay K8 School, said Hudson was more than a friend.
'He was like a brother to me,' Bowers said. 
Bowers and Hudson played football together in middle and high school. Other fond shared memories Bowers has of Hudson include times spent hunting and playing ping-pong.
'He was just so fun to be around,' Bowers said. 'Ray's a legend in my book.'
Hudson's death has left his loved ones reeling. Sanders began crying at one point when reminiscing on his younger brother. 
'My heart is really heavy,' Sanders said. 'Ray and I were really close.' 
Smiley said Hudson's passing left him in 'complete shock.'
'We would text every day,' Smiley said. 
Bowers said he tried to post some memorial words on Facebook about Hudson but got so emotional he had to walk outside.
'He will be forever remembered around these parts,' Bowers said.