Family dog alerts owner in Westville barn fire
A family dog is credited with alerting its owner to a fire in Westville, potentially saving the home.
Shortly after noon on Tuesday, April 4, the Walton County Sheriff's Office communications center received a 911 call from a teenager who stated he was home alone and heard his dog barking. When he looked outside to see what the dog was barking at, he saw flames coming from a barn housing several fowl.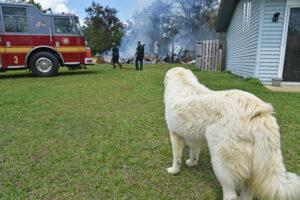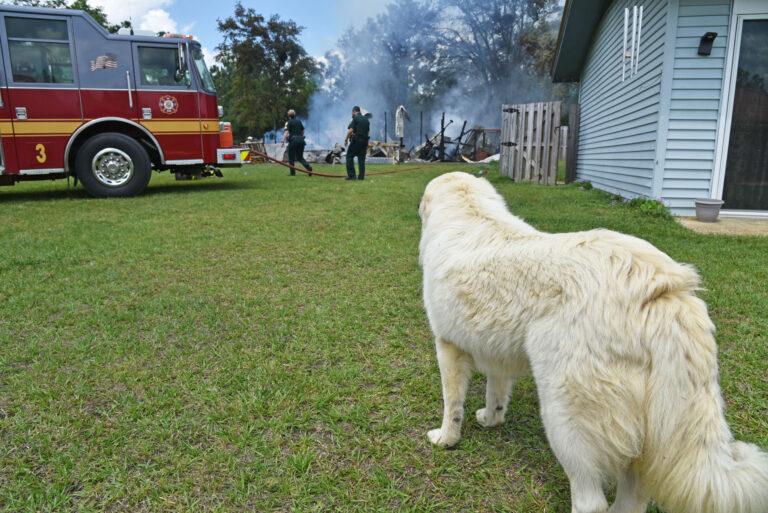 Walton County Fire Rescue quickly responded to the home on Braxton Road. Crews arrived on scene within minutes to find the barn fully engulfed in flames and the fire spreading into the woods nearby. With assistance from Liberty Volunteer Fire District, Walton County Fire Rescue battled the blaze for over thirty minutes before getting the fire under control. Fortunately, firefighters were able to keep the flames from spreading to other nearby structures.
"Sadly, this family lost several animals in the fire,†Sheriff Michael Adkinson said. "However, if it weren't for the dog's guardian instincts and the son's quick action, this situation could have ended much worse.â€
The fire is believed to have been caused by an electrical issue inside the barn.