Pet of the Week: Dolly Momma
CUDDLE BUDDY APPLICATION
NAME: Dolly Momma
CITY: Bonifay
PLACE OF RESIDENCE: The Lucky Puppy Rescue
STATUS: Single
AGE, SEX: Approximately five years old, female.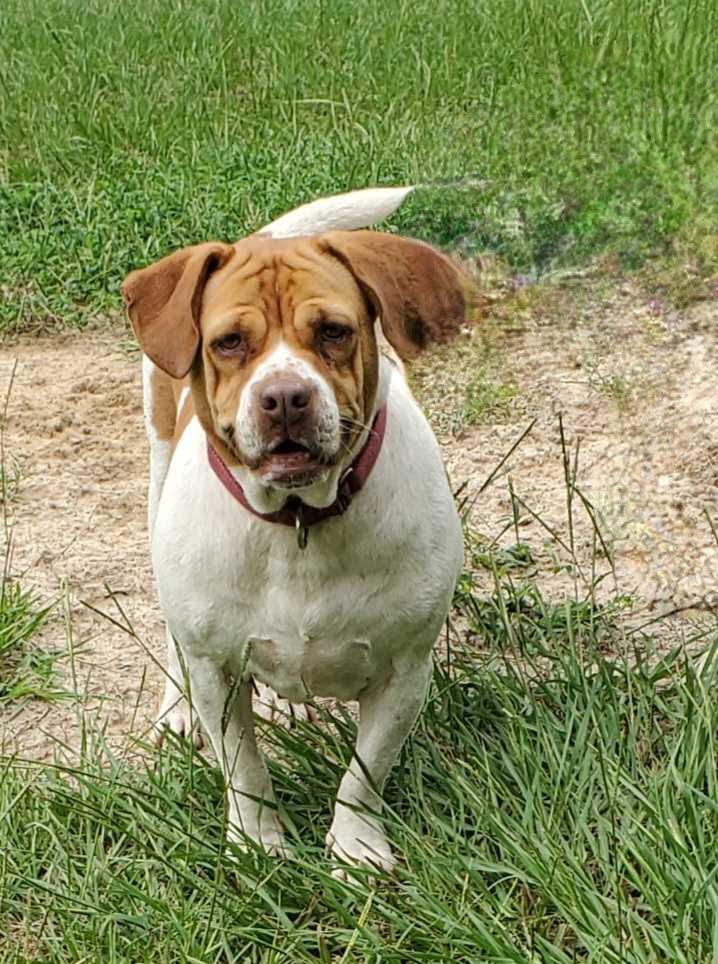 WEIGHT: Approximately 35 pounds, give or take.  
COLORING: White with perfectly placed brown spots.
MOOD: I love people but I can be a bit bossy at times.
LIKES: Car rides, soft beds, toys, good food, treats. 
DISLIKES: Rainy days and Mondays.
HEALTH: I am heartworm positive but going through the treatment now. Don't worry…you can't catch it. I am also spayed and up to date on all my other required vaccines.
WHAT AM I LOOKING FOR? I am looking for a loving person to be my special person, for love and affection. 
A LITTLE ABOUT ME: I'm a bully mix, big and loveable. Where I live now, they say I can be a bit bossy at times. I don't see it because I think I'm perfect just the way I am. I have learned to use a doggy door, so I can go outside as I want to.
My needs will be a fenced-in yard, so I can run and play…but, most of all, someone to love.
Can you complete my Cuddle Buddy application?
If so, contact The Lucky Puppy's Rescue on their Facebook page for or theluckypuppy.org.