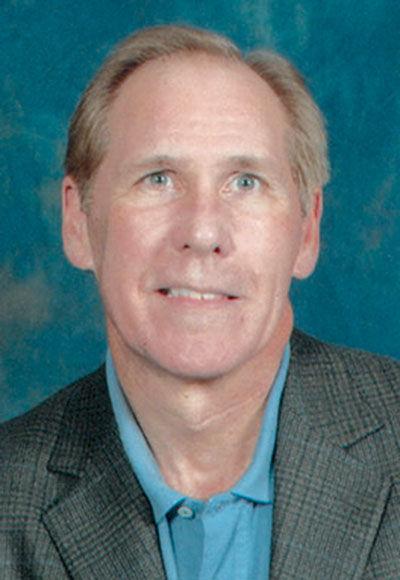 By Michael J. Brooks
Southern Baptists chose the book of Psalms for special study a few years back. When I preached from book three, chapters 73-89, I learned about Asaph who was a choir director in the Jerusalem temple. 
Asaph asked thoughtful questions about the prosperity of wicked people, the suffering of righteous people, and the judgment of God. Through it all, however, he held resolutely to his faith.
I've learned lessons, good and bad, from choir directors I've known over the years.
Randy was a music minister in my boyhood church. While at Samford University, we did youth revivals around the state. Once, Randy told me revivals aren't the way to get it done.
'We should nail the doors shut and get all the church straightened out before we invite other people in,' he said.
I replied that the fire marshal would have an issue with us nailing doors shut, and besides, I didn't think we'd ever get 'everybody straightened out' in our churches since it's a never-ending quest!
I worked with another music minister named Doug. I was a student called to his church to help the pastor who'd been very ill, and I remained a few weeks after his return. 
During those weeks Doug invited me to sit in the church office with him and talk about 'church business' during the Bible study hour. It was actually a gossip fest. I realized later that I needed to be in a Bible study class and show my support for this vital ministry, not hide away in an office.
I later worked with John Atherton in Selma, Alabama. He taught me God deserves our best in worship, and John worked to make it a beautiful hour. After John's retirement, Gordon Welch brought freshness and joy to our church.
Dr. Betty Campbell directed music at Marion Presbyterian Church when I served there as her Judson College colleague. Beth Watters, music teacher in public schools, directed music in Suttle, Alabama, where I served 12 years after MPC called a real Presbyterian pastor.
We've had Luther Foreman, a retired band director, at my present church for four years. We met in college and I later served as pastor of his home church in Lee County when I went to graduate school. Luther introduced me to his dad, a deacon in the church, and it worked out wonderfully in those months.
Asaph exhorted Israel, 'Sing for joy to God our strength; shout in triumph to the God of Jacob' (Psalm 81:1).
Singing together has always been part of vibrant biblical faith.
The modern descendants of Asaph lead us to sing joyfully to the Lord.
With their help we honor and praise the wonderful God who watches over us. 
'Reflections' is a weekly faith column written by Michael J. Brooks, pastor of the Siluria Baptist Church, Alabaster, Alabama. The church's website is siluriabaptist.com.