Holmes County looks at possible changes to comprehensive plan
nthompson@kentsmith.biz
Holmes County commissioners held both a workshop and general meeting on Oct. 3, with the workshop focused on the comprehensive plan for the county and the possibility of changes to preserve wetlands and other conservation areas. 
Allara Mills-Gutcher, AICP Principal, of The Planning Collaborate addressed the board with her recommendations on changes for the coming year.  
'There are about 489 square miles or about 300,000 acres, with almost 89 percent of those are in the agriculture future land use category,' Mills-Gutcher said. 'That is a very large percentage for a rural county like Holmes.'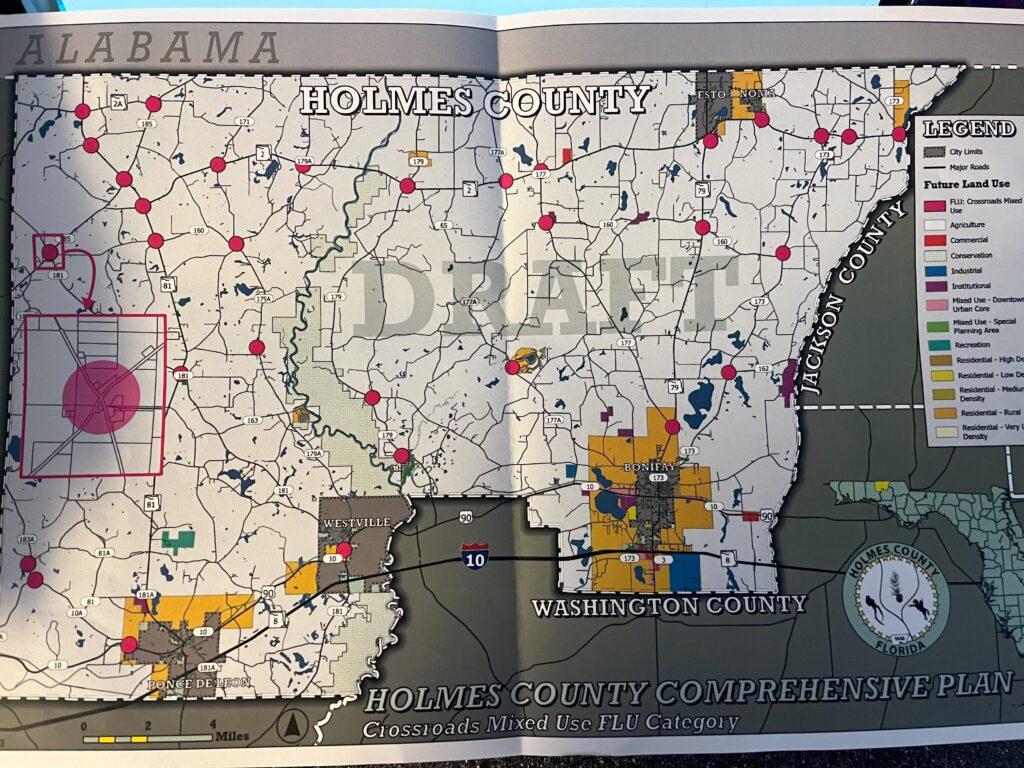 The question before the Board of County Commissioners was how they wanted to protect agriculture land and to select proposed economic development areas. Since it was a workshop, no vote could be taken. 
The board asked that there be another workshop, giving each commissioner time to look at the maps and data sheets given to them.

No date for the subsequent workshop has not been determined at this time.

During the regular session, Project Manager David Corbin presented to the board the annual medical examiner services interlocal agreement. Corbin informed the board of a slight increase in costs for this year, which was budgeted in. Commissioners unanimously approved signing the agreement. 
Corbin also-on behalf of the Tri-County AirPort Authority-requested that Roy Brooks be reappointed to the board to serve until 2026, which was also unanimously approved. 
County Planner John Feeney updated the commissioners on the progress of the Dollar General expected to eventually open on the corner of Highway 160 and Highway 79. The development order has been approved and more information will be provided after the next planning meeting on Oct. 12.
County Attorney Nate Nolin recommended the board send a letter to the Holmes County Development Commission requesting no change in leadership be made at this time.  
'I understand why, with things going on now,' District 4 Commissioner Earl Safford said. 'Just not sure we can tell them what to do with their board.'  
The Holmes County Commission will next meet on Oct. 17 at 9 a.m. in the commission board room at 107 E. Virginia Ave. in Bonifay.