I am Scout.
Do you know what Scout means? It means the one to go ahead of others to gather information about the enemies position, strengths, and movement. I am fit for the job!
I'm lean and low, young, and ready to alert you of coming danger. You know, things like the mailperson, USPS driver, and maybe even your neighbor. You can hide in the kitchen while I bark at them to chase them away.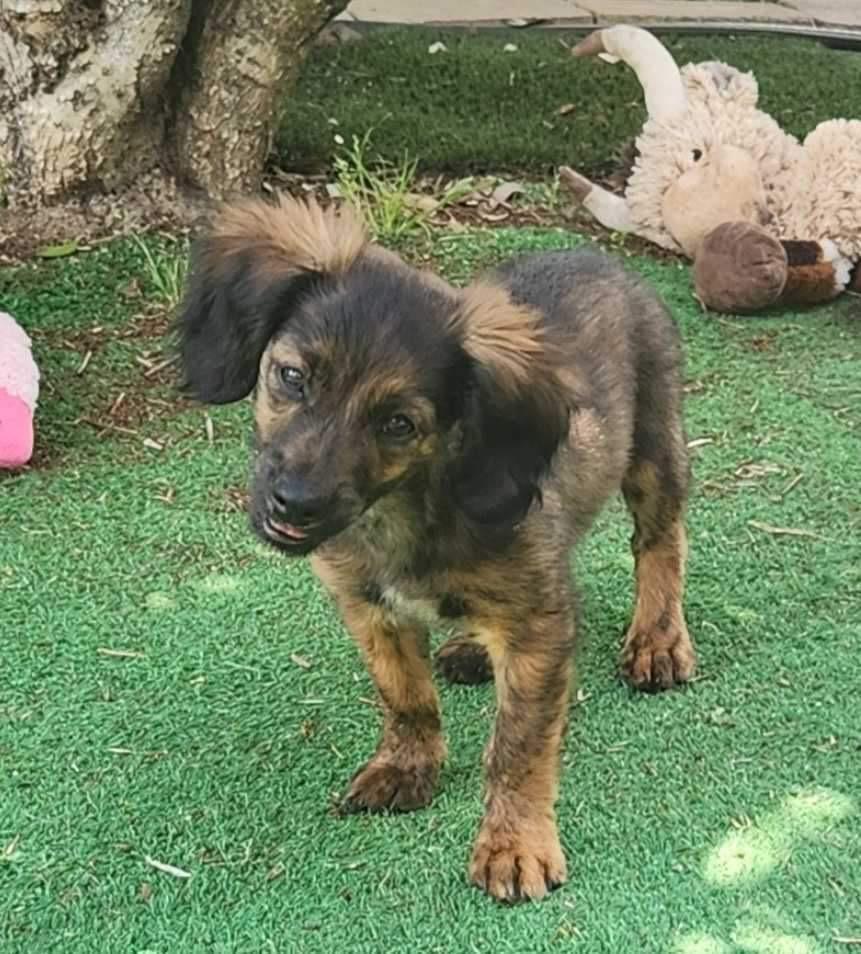 I am a sweet 10-month-old dachshund, boston terrier, and chihuahua mix.
My dad was a long haired dachshund, my mom was a boston terrier/chihuahua. Even with my crazy mixed up parents. I think I'm adorable, so do the people here at BARRK Rescue. 
I might be little, but I am mighty, as my name infers. I love food, toys and of course a soft bed. Your bed will do, I don't take up much space, and I can protect you better. 
While I get along with all size dogs, I'm not sure about cats, since the place I live right now doesn't have any…but I sure do love people. I will require a fenced-in yard so I have a place to run and play and can't run off.
I am up to date on my shots, neutered, and ready for my new home.

If you are interested in me or any of my friends here at BARRK Rescue, contact Kim at 850-768-0157 or their Facebook page.