Make It Sew owner finds 'therapeutic' outlet in fabrics
COLLIN BREAUX
Ruth Forster has been sewing since she was seven years old and got into quilting by nine-and turned that childhood passion into a business venture. 
Forster is the owner of Make It Sew, a fabric store in Bonifay-specifically, in the Midtown Plaza at 401 McLaughlin Ave., Suite G. She helps customers pick out designs, cuts bits of fabric depending on what someone stopping in needs, and oversees quilting and sewing classes.
'It's local. Being close makes a difference,' Forster said. 'If I'm making a quilt and I know I need just this color fabric to match everything else I've done, it's more convenient to come over here and see if it's at Make It Sew instead of having to drive somewhere else and hope you can find what you're looking for.' 
Fabric designs customers might find in the store include patriotic designs with red, white, and blue and 'land of the free' slogans, along with outdoor field themes with plants and a scarecrow. Items available for purchase include quilting gloves, rotary cutters, and scissors.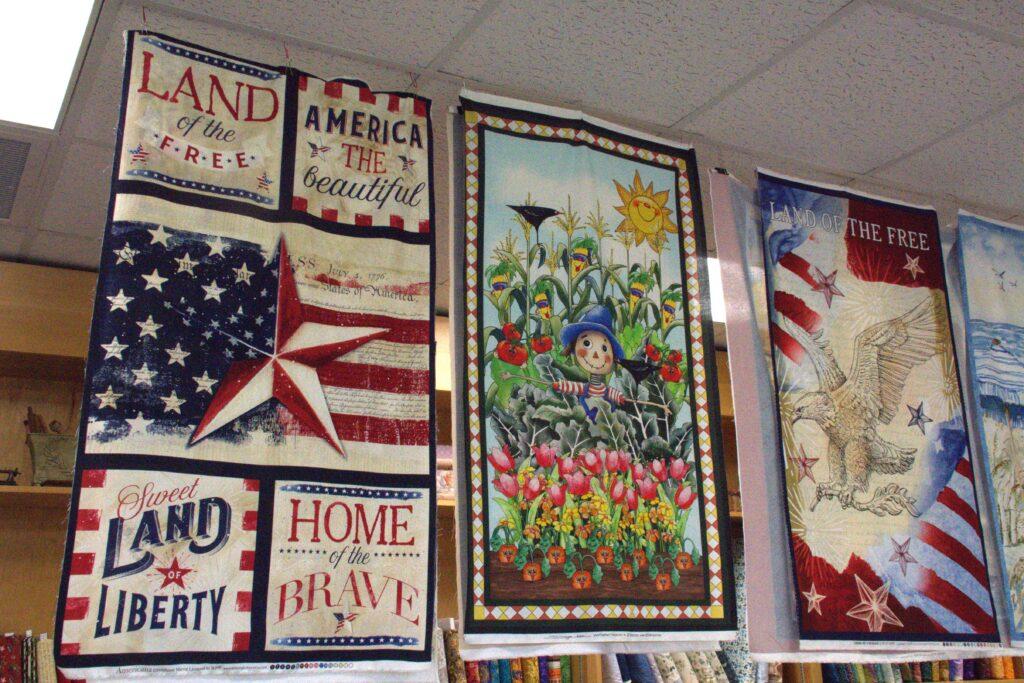 Forster gets peace of mind in fabrics.
'It's therapeutic. It makes me feel better,' she said. 'Fabric is very tactile. When you're finished, it's very gratifying to have something beautiful that you've made. It makes your life better.' 
Make It Sew opened in the midst of the COVID-19 pandemic in what Forster said was a 'tiny little box of a building.'
'It was so tiny I could barely move in the shop,' she said. 'The [Holmes County] Development Commission offered me the ability to come into this space and I jumped at the chance and I have loved every minute of it here-first of all, because they take good care of me in here.'
Forster also said she has -more than tripled her space' in the Midtown Plaza site. 
As far as quilting and sewing classes, Forster said those are offered as often as can be and depending on public interest.
'I've started asking what is it you want to learn and we have this conversation about it,' she said. 'Then I can build around [that]. Most of the time, it will start with one person and the date they want and the time they want and then I build it into a full class and put it on Facebook and let everyone know. People come and we have fun.'
Some of the classes even end up being one-on-one sessions. 
Make It Sew will hold a quilt show scheduled to happen next year around the time of the 2024 Northwest Florida Championship Rodeo. 
'We're going to be putting information out because we want the community to be involved,' Forster said. 'If you quilt, you know somebody that quilts and they're scared to put their work out there, bring it and let's get in for this wonderful show we're planning to have.' 
Make It Sew's current hours are Tuesday through Friday, 11 a.m. to 5 p.m.