Blue Devil Battalion opens Fall Festival activities 
RANDY BURLEW
The Holmes County High School JROTC presented the National Colors at the Fall Festival parade in Graceville on Saturday, Oct. 21. 
Added teams included the Banner Team, Color Guard, Honor Guard, and a cadence chanting platoon. The Color Guard was commanded by cadet LTC Autumn Poulson, who also carried the American flag.
Cadet SGT Tristen Caraway carried the Florida State flag, Cadet CSM Jenna Mims carried the battalion colors, Cadet PFC Darren Lawlor carried the left rifle, and Cadet PFC Caleb Blankenship carried the right rifle.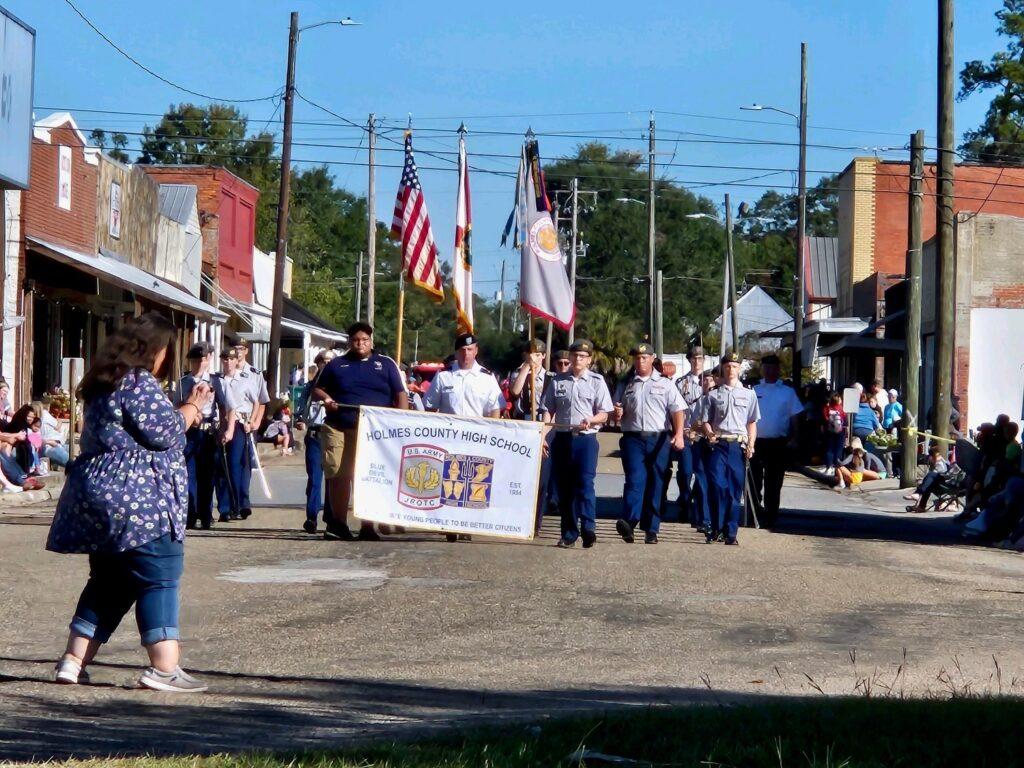 The Honor Guard formed an arc of sabers under the command of cadet 2nd LT Hunter Presley and were composed of the following cadets: 2LT Colton Jones, MAJ Allison Reynolds, CPL Joshua Treadway, 2LT Robert Tart, 1LT Sophia Pollard, PFC Trenton Austin, PFC Hannah Guilford, PFC Makenzie Christenson.
'The Blue Devil Battalion got to lead the parade up front. It was an exciting mile seeing all the Graceville community on the sides of the street cheering,' 1SG Randy Burlew said. 'The platoon was singing cadences under the leadership of cadet PFC Christopher Crider and in the formation were the following cadets: CPL Gracie Snowden, PVT Jordan Bradley, SGT Brian Worley, SGT Wesley Stanley, 2LT Byron Lamb, PFC Hannah Hudson, and cadet Harley Heaslet.'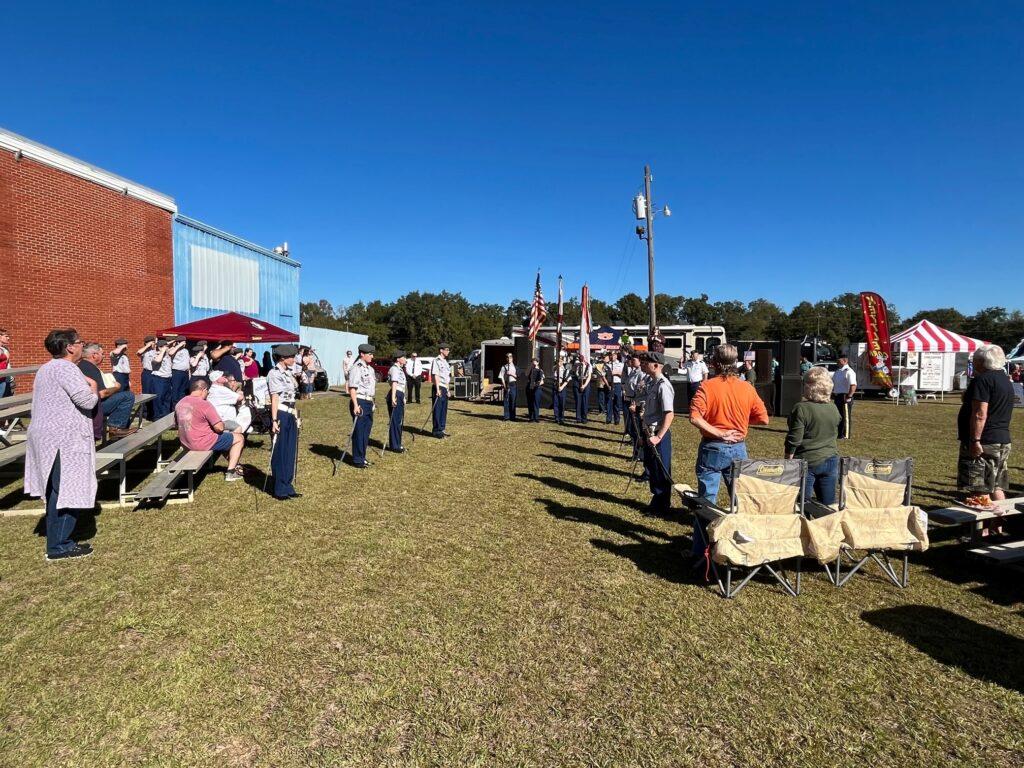 The Holmes County High School JROTC banner was held by cadet PFC Cyluas Bausby and cadet Riley Thomas. After the parade was over, the Blue Devil battalion presented the colors for the opening ceremony to begin the Fall Festival Activities. 
'The purpose for this parade was to spread the word about what JROTC has to offer to the community and contribute community service hours to cadets in the program,' Burlew said. 'The Fall Festival was a huge success. The cadets had fun and performed their jobs perfectly. Thank you Graceville for allowing us to represent at your Fall Festival Ceremonies.'