One dead in fatal shooting in Bonifay
An investigation into the death of a Holmes County man who was killed in an early morning shooting at the Holiday Inn Express in Bonifay on May 29, is underway by the Holmes County Sheriff's Office.
Sheriff John Tate gave a press conference where he released the following information.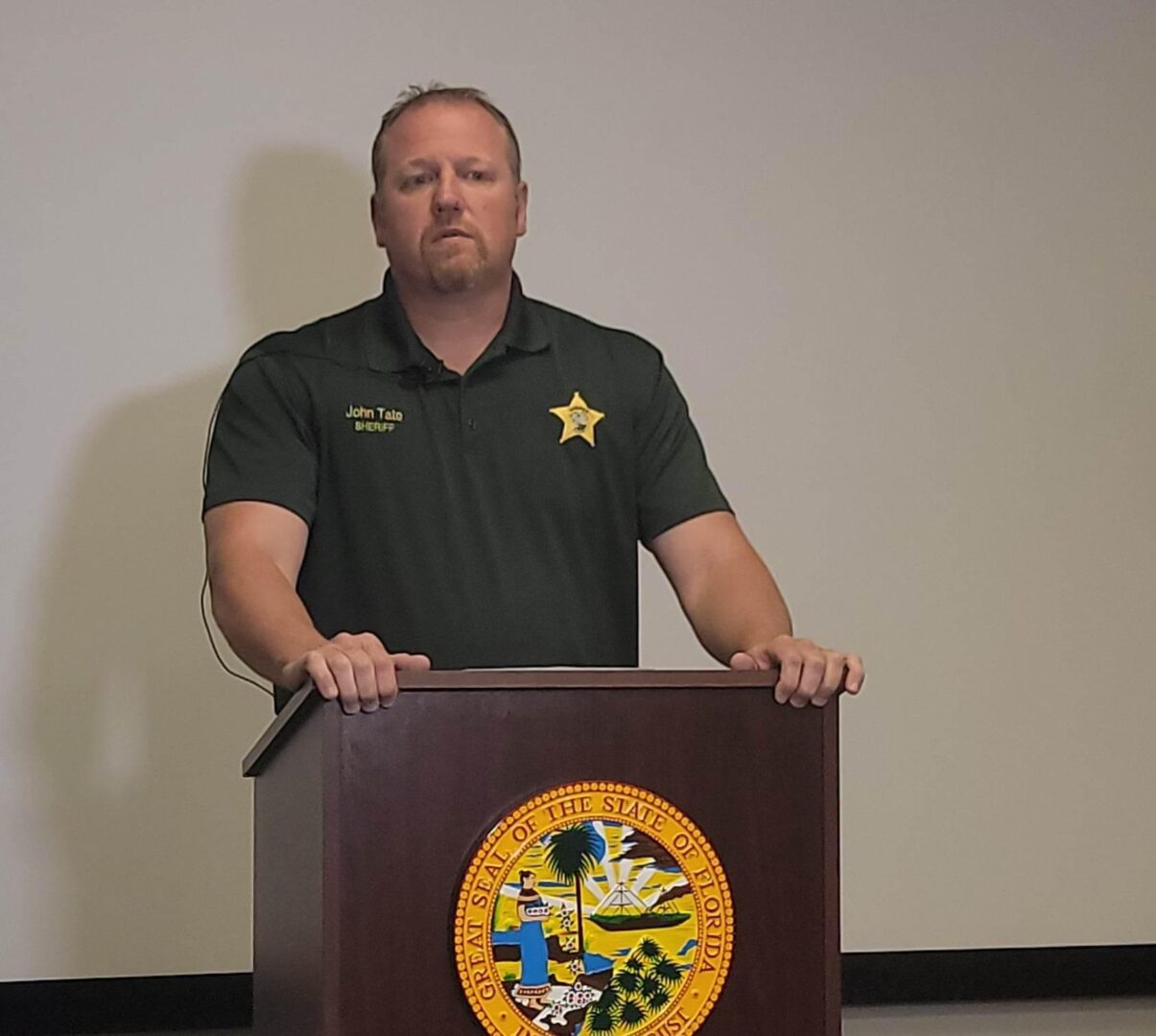 HCSO Communications Center received a call at 3:23 a.m. from a female stating she had accidentally shot a male while loading a firearm. HCSO arrived on scene at 3:26 a.m. and found Steven Lamar Hall with a gunshot wound to his leg. Hall was transported to Doctors Memorial Hospital where he later succumbed to his injuries.
The female subject was identified as Lois K. Merkel, of Panama City. Merkel told investigators she had retrieved a .40 caliber handgun from a personal gun safe and was attempting to load a round into the chamber of the gun when it accidentally went off and shot Hall in the leg.
Merkel was taken to the sheriff's office for questioning.
HCSO requested the Florida Department of Law Enforcement Crime Lab to respond to the scene to perform forensic examinations on the room and vehicles. Search warrants for the room and vehicles were obtained. A search of the room found methamphetamine, marijuana, and prescription medications.
"On scene witness statements, verses Merkel's statement don't really coincide with each other," Tate said. "There are discrepancies we are trying to work out. This is still early in the investigation with FDLE on scene and investigators questioning witnesses. Things are subject to change at any moment. Right now, we are still trying to piece the puzzle together."
As part of the investigation, phone records have been subpoenaed as well as a toxicology test for Merkel. An autopsy is expected to be performed on Tuesday by the Fourteenth Judicial Circuit Medical Examiner's Office.
"According to Merkel, she and Hall were engaged in an affair or romantic relationship of some kind," said Tate. "I am not sure of the specifics in that regard."
As of press time, Merkel is set to be charged with possession of methamphetamine and possession of marijuana. Tate says other charges are likely forthcoming upon completion of the investigation.
"We are piecing the puzzle together, once together we will confer with the State Attorney's office in order to secure some sort of charge," Tate said.
"Please be patient with us as the investigation is ongoing at this point," said Tate. "We will release information as it becomes available, but investigations take time to be done properly."
The Holmes County Advertiser will continue to follow this story and will update as information becomes available.